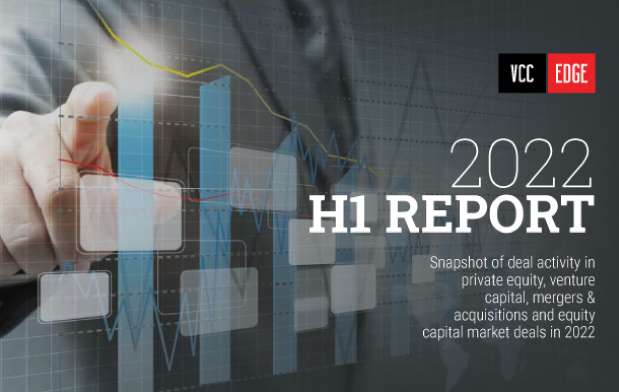 The bi-annual report by VCCEdge provides you with data driven insights and some unique trends in that the Indian corporate experienced in Private Equity, Mergers and Acquisitions and Equity Capital Markets space during the first half of 2022.
The deal value in Private Equity saw an all time high with investments experiencing a record high as well. There was a 12% increase in deal volume and 33% increase in deal value as compared to the same period previous year.
On the other hand, even M&A activities remained strong despite significant geopolitical and financial obstacles. As a matter of fact, M&A deals experienced a spike in of 3.83x in the deal value.
On the other hand, ECM deal activities saw an incremental 9% jump in deal volume but a sharp decline of 29% in the total value of these deals.
Are you looking for further details and more comprehensive data on financial research ? Download the VCCEdge quarterly report and get a detailed overview of the private equity, venture capital, mergers & acquisitions and equity capital market deals in the first half of this year
FILL DETAILS BELOW TO DOWNLOAD COMPLETE REPORT