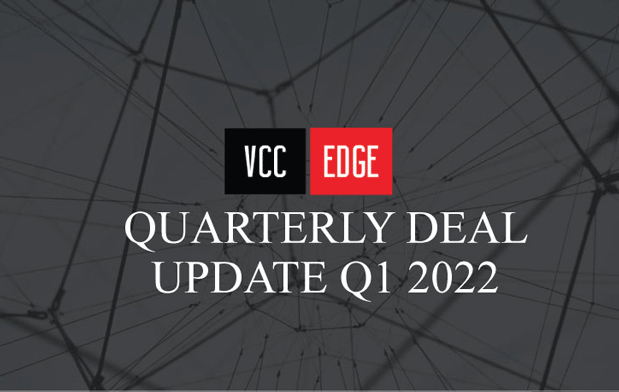 The quarterly report by VCCEdge provides you with data driven insights and some unique trends in that the Indian corporate experienced in Private Equity, Mergers and Acquisitions and Equity Capital Markets space during the first quarter of 2022.
As per our research, Q1 2022 recorded an incline in the PE deals and at the same time, the quarter witnessed the lowest number of deal value in M&A in the last five years.
ECM deal activities saw a downward trend in the first quarter of 2022 with just 16 deals and at the same time exits experienced a slowdown both in terms of deal activity and deal value for the fifth year in a row. Even the quantum of funds launched in Q1 2022 came down by 86%, when compared to Q1 2021.
Looking for deeper insights and more comprehensive data? Download the VCCEdge quarterly report and get a detailed overview of the private equity, venture capital, mergers & acquisitions and equity capital market deals in the first quarter of 2022.
FILL DETAILS BELOW TO DOWNLOAD COMPLETE REPORT