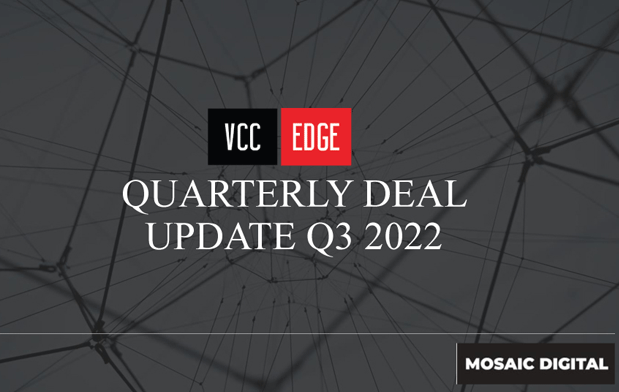 The quarterly report by VCCEdge provides you with data driven insights and some unique trends in that the Indian corporate experienced in Private Equity, Mergers and Acquisitions and Equity Capital Markets space during the third quarter of 2022.
As per our research, Q3 2022 recorded a sharp decline in deal value as well as the volume of deals for Private Equity as compared to the same period in 2021. The war between Russia and Ukraine is one of the major reasons for this downturn
Even the Mergers & Acquisition market witnessed a slump in deal volume and value, which was dominated by domestic deals.
The Equity Capital Market deals saw a steep downfall. The volume took a sharp hit and value of deals touched its lowest level in the same period over the last 5 years.
Are you looking for in-depth and more comprehensive data on financial research? Download the VCCEdge quarterly report and get a detailed overview of the private equity, venture capital, mergers & acquisitions and equity capital market deals in the third quarter of 2022.
FILL DETAILS BELOW TO DOWNLOAD COMPLETE REPORT