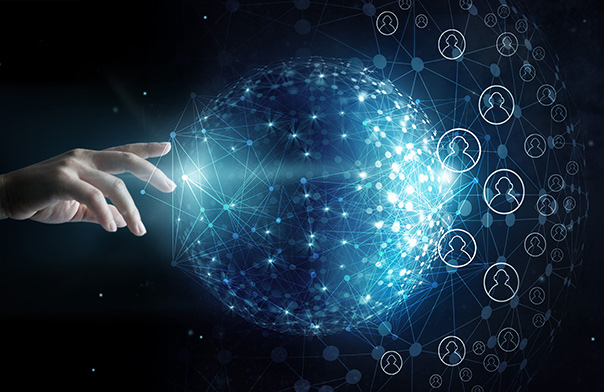 As businesses across industries steer through the COVID-19 uncertainties by embracing enterprise transformation, Indian telcos are venturing out as orchestrators of the digital journey. On the occasion of World Telecommunication and Information Society Day observed on May 17th, COAI recently hosted a webinar, "The UnTelco Paradigm", to deliberate on the role of carriers in Enterprise Transformation. The virtual discussion among the C-level executives of India's telecom sector revealed insights on building infrastructure for the future and the current trends in the Indian telecom sector. The speakers included:
Rajan S. Mathews, DG, COAI
Prateek Pashine, President, Enterprise Business, Jio
Ashish Arora, CEO, Enterprise Business, Airtel Business
Suphal Mehrotra, EVP, Global Enterprise Business, Vodafone Idea Ltd.
Jaideep Mehta, CEO, Mosaic Digital (Moderator)
Telcos have transcended the journey from pure voice companies, to voice and data companies, and now what is called the connectivity ++ companies. The crucial aspect of this adaptive phase is the willingness to expand beyond connectivity and become true service providers, embracing the vital role of telcos in the technological takeover. In order to maximize and optimize resources, competencies, and experiences, operators must channel their efforts to become more versatile and agile in their role.
With the intervention of COVID-19, there is a fundamental shift in the way technology is being consumed by enterprises and small businesses. Earlier, connectivity was made available as infrastructure, with everything else being captive – be it compute, application or security. Now, everything will be available as a service. In the future, all businesses will be digital businesses with some area of expertise or specialisation. Telcos are at the heart of it all.
In this exclusive webinar, the industry leaders speak about the changing dynamics in the telecom industry, how partnerships are the way forward as they embrace the IoT wave to enable a new normal. Download the full report to know more about how telcos are set to play a critical role in meeting connectivity and infrastructure requirements in a post-COVID19 India.
FILL DETAILS BELOW TO DOWNLOAD COMPLETE REPORT