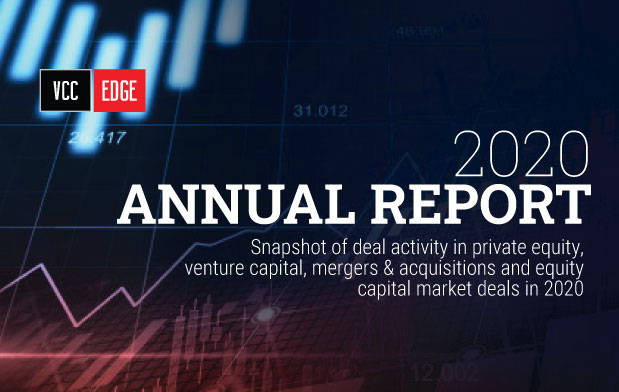 The year 2020 with the unfortunates of COVID-19 and economic slowdown found markets crashing, yet the Indian deal ecosystem has performed adequately with the uprise of deal value across Equity Capital Markets, Private Equity and Mergers and Acquisitions. Equity Capital Market deals have shown the highest improvement in this year where deal value touched an all-time high at $26.84 billion with a recorded increase of 144% on a Y-o-Y basis.
Public Markets, in terms of value, which were majorly driven by Initial Public Offerings (IPOs) previously, created an impression of losing charm by IPO's with qualified institutional placement taking its place followed by Rights Issue and Initial Public Offerings for another subsequent year after 2018. This year the offering of $26.84 billion is attributed to 70 deals among which 7 deals were part of the billion-dollar deal value club accounting for 66% of the overall deal value.
The year though sluggish for the economy, hasn't dampened investments. Private Equity investments in terms of value have performed well and reached its five-year high at $38.34 billion whereas, in terms of volume, it registered a drop of 9.41%. The Information Technology sector continued to rule the roost in terms of attracting maximum attention from investors. It accounted for 57% of the total PE deal activity registering a growth of 7% on a Y-o-Y basis.
Mergers and Acquisition deals have also shown an improvement in terms of deal value. To know more about all the developments in deal activity in private equity, venture capital, mergers & acquisitions and equity capital market deals in 2020, download the VCCEdge Annual Deal Report.
FILL DETAILS BELOW TO DOWNLOAD COMPLETE REPORT