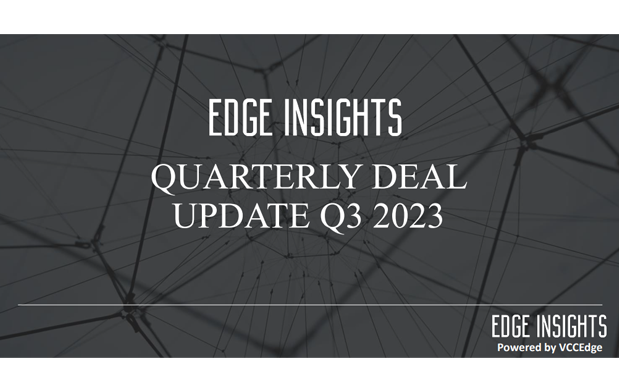 Snapshot of deal activity in Private Equity, Venture Capital, Mergers & Acquisitions and Equity Capital Market deals in Q3 2023.
In the third quarter of 2023, PE deal activity declined further. As the economy tightens, inflationary and geopolitical prospects look uncertain
The volume of M&A transactions hit the lowest, however the value of mergers and acquisition transactions went up. The main contributors to this decline in capital is investor's gloom
The number of deals in Equity Capital Market remained uniform. While the deleveraging of India corporate balance sheets attracted investors, leading to deal values rocketing
Looking for in-depth and more comprehensive data on financial research? Download the VCCEdge annual report and get a detailed overview of the private equity, venture capital, mergers & acquisitions and equity capital market deals.
FILL DETAILS BELOW TO DOWNLOAD COMPLETE REPORT